REACHING Journey 1
This beginner discipleship journey is designed to help you develop two healthy spiritual disciplines and rhythms (reading the Bible and prayer) in your life as you follow Jesus. To sign up for this eight-week discipleship journey and receive help along the way, fill out the form below. Your cohort leader will connect with you shortly!
1 | WATCH
Immerse yourself in God's Word and fall in love with how He reveals Himself to you as a result.
2 | READ
Join us on an eight week Scripture reading plan beginning on February 1, 2018. Read Scripture is an app designed to help engage you in reading God's Word. Your journey cohort will participate in a reading plan designed to help you make a habit of reading God's Word.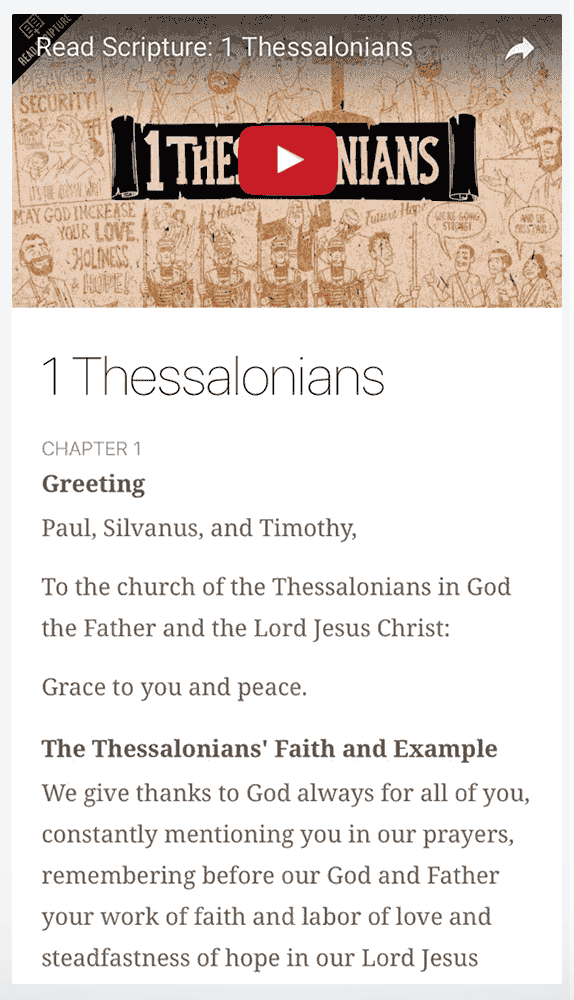 3 | PRAY
In addition to immersing ourselves in God's Word, prayer is a means of knowing God and growing in closer relationship to Him. We know from Scripture that God hears our prayers and moves powerfully through them. Whether you've never prayed before, don't know where to start, or simply don't have a regular rhythm of prayer in your own life, using this prayer journal over the next several weeks will give you a place to start.
4 | JOIN
Join and participate in one of these two Frontline small group options that are designed to strengthen our relationship with God. We encourage you to fully engage by signing up and attending every meeting during February and March 2018:
STARTING POINT GROUP | A journey to explore and help you understand the Bible and Christianity.
WHEN GOD'S PEOPLE PRAY GROUP | Discover the power of God to restore hope, ignite faith, work miracles, and change lives...through prayer.
5 | REFLECT
At the conclusion of this journey, it is time to look back at where you've been and reflect on how God has changed you through it. The fifth and final step in this journey is to prayerfully reflect on how you have grown and been transformed in these past couple months, while also considering what your next season of discipleship holds.